I have a legal issue...
Request a consultation with this attorney...

Post a legal question to our attorney forum
Attorneys - Want More Clients?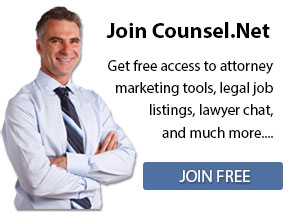 Robert Thomas Reaper
Law Office of Robert Reap
8083 Caminito Mallorca
La Jolla, CA 92037
Phone: (858) 552-9331
Fax: (858) 552-9330

Request Consultation
(858) 552-9331
Practice Areas
ADA/Americans with Disabilities Act, Admiralty and Maritime Law, Advertising, Debt and Lending Agreements, Defamation/Libel/Slander, Equipment Financing and Leasing, Franchising, Housing/Construction Defects, Lemon Law, Limited Liability Company (llc), Motor Vehicle Defects, Nonprofits/Charitable Orgs, Parole and Probation, Privacy, Telecommunications.
Practice Overview
Our firm has defended government officials, college students, police officers, business executives, private citizens, elected officials and individuals charged with being involved in organized crime. Whatever the nature of the charge, clients can depend on us to investigate thoroughly, conduct appropriate legal research to develop a strong theory of the case, and be available to respond to questions and address their concerns. Contact us at (858)555-1234.
Licenses
Licensed in California (23 years), New York (2 years)
Serving San Diego and surrounding cities
Education
California Western School of Law / J.D. / 1995
Penn State University / B.S. (Advertising) / 1992
San Diego State University / M.B.A. (Business) / 2018
Affiliations
American Bar Association
American Civil Liberties Union
Amnesty International
Awards
Jack Berman Award of Achievement
SD Co Bar Assoc. Trial Lawyer of the Year